AC Milan boss Gennaro Gattuso has acknowledged that his team were not at their best during the recent 0-0 draw against Lazio in the first leg of the Coppa Italia semi-final. The Rossoneri had the chance to gain an away-goal advantage from the game but they could not find the cutting edge in the attack front with just one shot on target.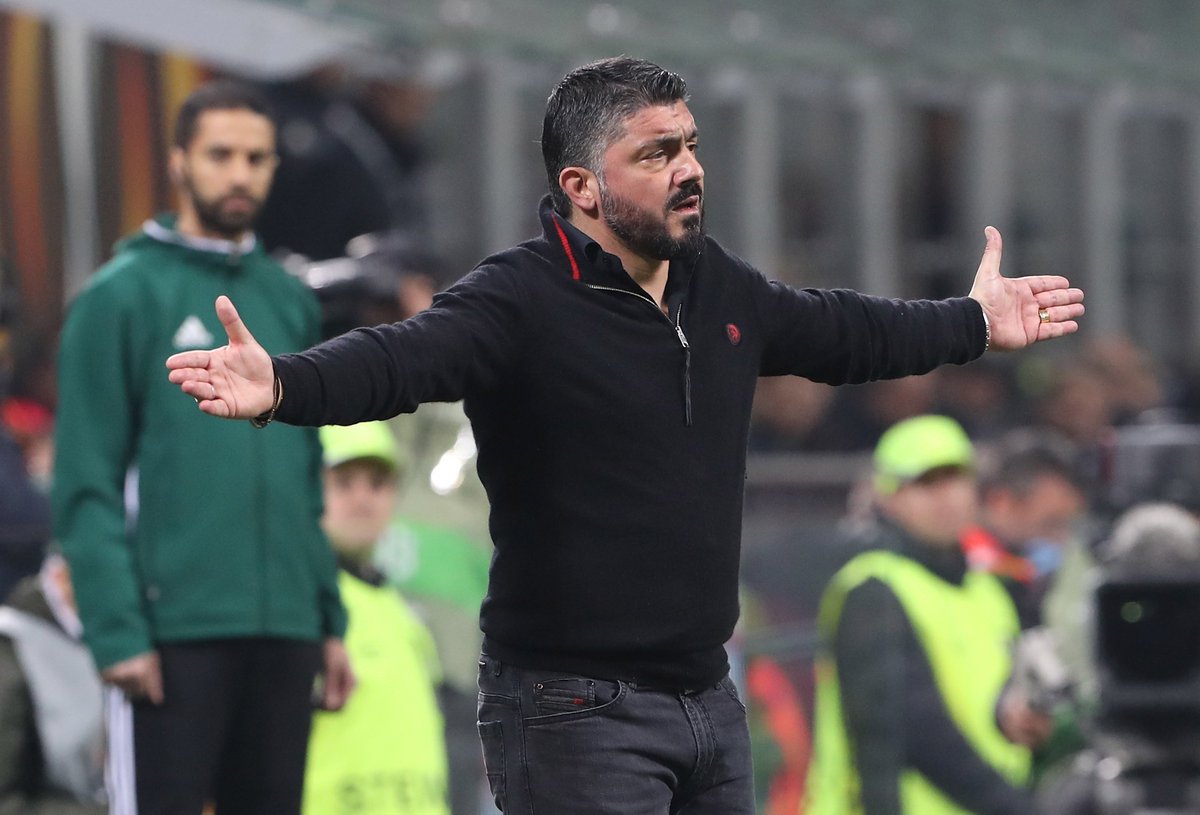 Speaking after the match, Gattuso admitted that the Rossoneri were basically average when compared to recent matches with Lazio better organised during the course of the game. He added that his team should have tried out different channels rather than going centrally where Tiemoue Bakayoko could not influence the play.
He told RAI Sport: "It was a step back in terms of quality from recent performances, but we knew it would be decided over 180 minutes. We were up against a very physical side like Lazio who always push four or five men up, so we did very well in defence. Unfortunately, we made a lot of mistakes in the final third and gave Piatek no service at all. Correa was continually marking Bakayoko and we should've tried to go through the other midfielders, but we kept trying that central channel."
The Rossoneri had the opportunity to secure an away-goal advantage over Lazio during the recent Coppa Italia meeting but they were restricted with the efforts on goal. Nonetheless, they can make amends during the second leg of the competition's semi-final on March 13 with the home advantage in their hands.
Gattuso's men have been impressive at the San Siro since the turn of the year and they have managed three wins and one draw across all competitions. Moreover, they have impressed on the defensive front with clean sheets in each of those matches. Milan will be aiming to preserve the fourth position on the table when they host Sassuolo during the weekend.