Jurgen Klopp reckons that Liverpool – Manchester United is the kind of match for which no hype is necessary because the match already carries a lot of importance. Technically it's just another Premiership match for the two teams, but if anyone from the two camps says that they don't have that little bit of extra excitement about this game in comparison to other Premiership games, then that will be lying, because this match matters a LOT for people from both camps.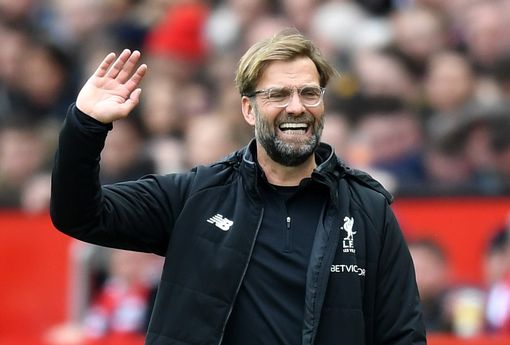 According to Klopp, while it's a huge match, Liverpool won't be doing anything different to what they have been doing in the Premiership so far – the process needs to remain the same. But the mindset has to be positive. Because when you put in your efforts thinking positively, more often than not you end up fetching the positive results.
Recalling their previous game in Europe against Napoli where they secured a 1-0 victory to qualify for the pre-quarter final round of the European Cup, Klopp said that the stakes were high in that game as it was a must-win game, but his players didn't crumble under pressure because they were in a positive frame of mind and they actually enjoyed the occasion.
Whilst the best betting advice from Online Betting Guide might be that the Liverpool – United match can go either way (and to bet with your head not your heart), you simply have to fancy the chances of Liverpool given their current confidence-boosting run of games. We have no doubt Klopp will have all his players in a positive mode in the United game too (which will be a huge occasion), though you can't really say the same for Man Utd, who re currently suffering in a cloud of negativity.
"We saw the importance of positive thinking on Tuesday night. said Klopp. "Our players embraced what was at stake and performed with that extra wind in their sails. The elements of games like this that make it harder, is that you do not play in isolation."
Liverpool remain the only team in the English top tier who haven't not suffered defeat yet this season, and they go into the tie against their Manchester United rivals a full 16 points clear. United have stuttered at the start of the season, and their lack of goal-getting coupled with their defensive fragility should mean that the game is easily won by the Reds. If they win, they will go 19 points clear, and all thoughts of a title challenge by United, or even a Top-4 finish will be gone.