French striker Olivier Giroud has scored a lot of crucial goals for AC Milan this season as the most exciting league in Italian football enters the final ten matchdays. The ex-Arsenal and Chelsea hitman had scored some big goals for Milan this season in their quest to win the Italian Serie A title and he repeated the feat during the away game against Napoli.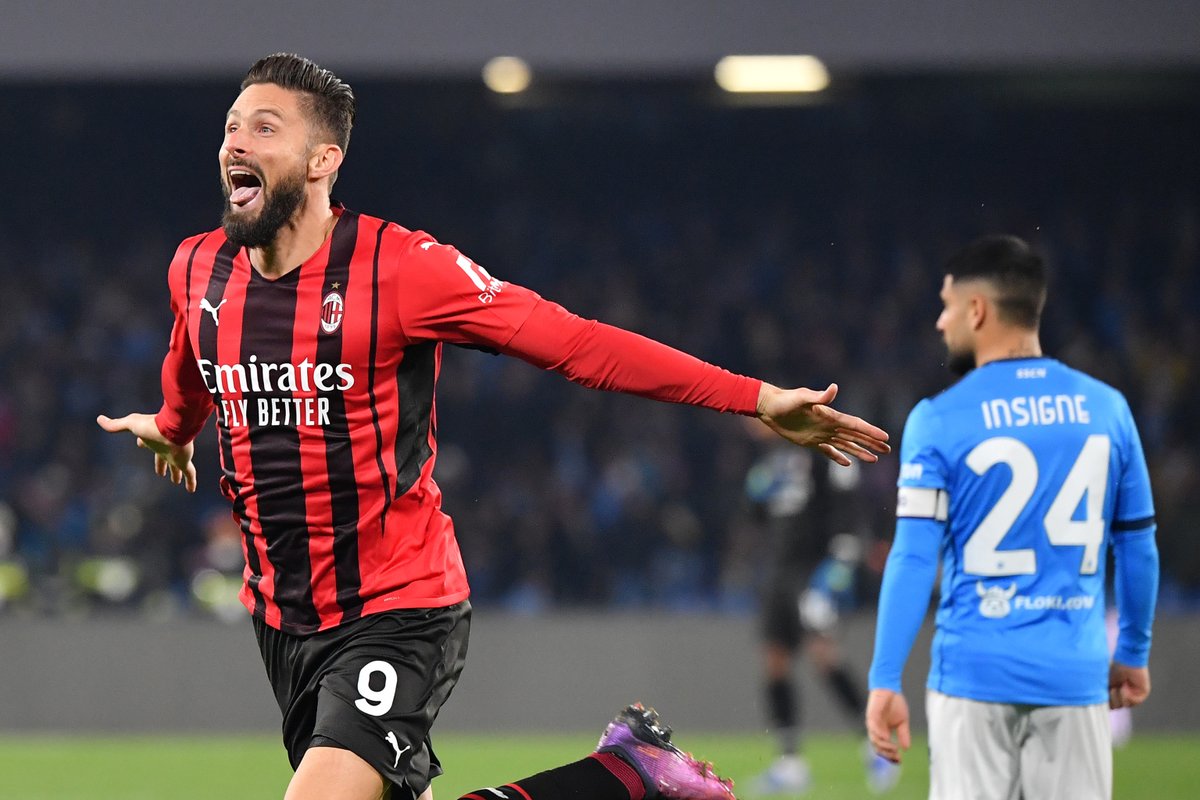 Giroud has done very well in his first season in Italian football though he has played second fiddle to Zlatan Ibrahimovic in the AC Milan attack whenever the Swede is fit. French World Cup winner Giroud has shown that he thrives best when he's not in the shadows of Ibrahimovic.
His biggest contribution to the AC Milan cause before the Napoli game was when he scored two quick goals in the second half to turn the Milan Derby on its head at the expense of Inter Milan. The Italian champions had taken a first half lead through Ivan Perisic before the Giroud show in the second half gave AC Milan a priceless 2-1 away win over Inter Milan.
Napoli were the next big Italian football team to feel the influence of Giroud negatively. Napoli started the latest set of games in the Italian Serie A at the top of the table ahead of their home clash with AC Milan on Sunday. By the time they faced Milan, they had dropped to second spot after Inter Milan thumped bottom team Salernitana 5-0 at home on Friday night to move one point ahead of both Napoli and AC Milan in second and third position respectively.
After a goalless first half, Giroud seized the game in favour of AC Milan with the only goal scored four minutes into the second half. The 1-0 away win over Napoli ensured that AC Milan moved above both Inter Milan and Napoli. They are now the top team in the Italian Serie A.